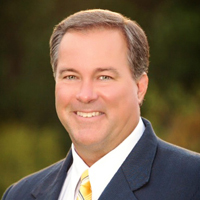 Joey Page - Agent in Monroe, NC
---
Street Address
1907 Concord Ave
Monroe, NC 28110
Office Phone: 704-289-4509
About Joey Page
---
We all have to have insurance. I pride myself on educating people so they can choose the best coverage for their needs. If I develop a trust factor between me and my clients, I can continue to serve their best interest for many years to come.
Accomplishments
Over 20 years in the insurance industry with over $20,000,000 annual volume in Career production.
My wife Tonya and I have been married since 1992 and we have three children, Jacob, Jordan, and Casey.
I have been coaching football and baseball in Wilson since 1998 and enjoy teaching young adults about sportsmanship and teamwork.
Education
1987 Graduate of NC State University Major in Sociology, Minor in Criminal Justice
Captain and Most Valuable Player for NC State Football Team in 1987