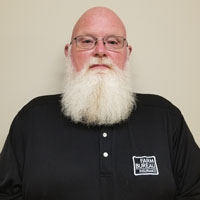 Greg Deese - Agent in Marshville, NC
---
Street Address
303 W Main St
Marshville, NC 28103
Office Phone: 704-624-5825
Mobile: 704-219-7075
About Greg Deese
---
I have been in sales since 1983 and I believe that good customer service is a must to have any successful business. People dont care how much you know, but how much you care. In life as well as being an insurance agent I feel if you treat people like you want to be treated God will honor that. I pride myself on being accessible to my clients not only from 9-5, but at all times, because we never know when an accident may occur. We all have that one doctor, that one pastor or that one best friend we think of when we need them. When you think of insurance I want to be that person. I would love the opportunity to serve you, your family and friends with all their insurance needs.
Accomplishments
I am very active at First Baptist Church Indian Trail East Campus where I serve as the sound technician and play the drums for the orchestra.
I have served on the football team coaching staff for over 15 years at Forest Hills High School.
I serve as the president for the FFA Alumni as well as the Athletic Booster Club at Forest Hills High School.
I have been married for over 32 years to my wife Kathy and Im a proud father of 3 biological sons as well as 2 additional sons we helped to raise.
Education
Graduated from Forest Hill High School in 1983