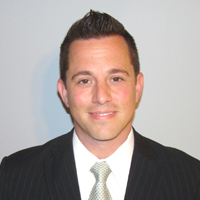 Ryan Sisney - Agent in Brevard, NC
---
Street Address
1856 Asheville Hwy
Brevard, NC 28712
Office Phone: 828-883-2335
About Ryan Sisney
---
My greatest desire is to be given the opportunity to serve you and your loved ones with each of your specific needs. You will not experience a cookie cutter approach, as I look forward to utilizing my experience and knowledge to offer only the best services and solutions for your individual needs, at the best value to you. As a child, my parents instilled that integrity and honesty in everything was paramount, and I look so forward to serving you and your family here in Transylvania County in that very same way.
Accomplishments
Married for over 17 years to my lovely bride and have 3 kids in very different stages of life
Actively serve my local church and community
International trips to serve those less fortunate in other parts of the world.
Fortunate and thankful for the 2 decades of management and leadership roles I have been blessed to experience throughout my career.
Education
Honors Society Graduate of F.J. Reitz High School; Varsity Baseball, Tennis, and Wrestling
Bachelors of Science from the University of Southern Indiana