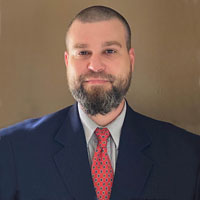 Tucker Miller - Agent in King, NC
---
Street Address
100 River Birch Ct
King, NC 27021
Office Phone: 336-983-0361
About Tucker Miller
---
My mission with North Carolina Farm Bureau is to advise clients on their insurance needs just as I would my friends, family, and myself. I feel it is important to get to know my clients personally, and build a trusting and friendly relationship with all of them. It is my responsibility to help NC Farm Bureau members protect their property, family, farms, & livelihoods by assisting in providing them with the appropriate insurance products in a timely manner.
Accomplishments
Life-long resident of Stokes County, NC; civically involved in the local community.
Farm owner and operator in Francisco, NC.
Loving father, friend, & family member.
Education
1999 Graduate & Class Valedictorian of North Stokes High School.
2004 Graduate of Appalachian State University.