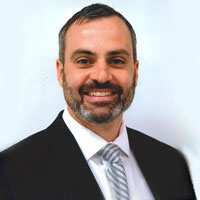 Jason Britt - Agent in Lumberton, NC
---
Street Address
302 Bailey Rd
Lumberton, NC 28358
Office Phone: 910-738-7171
Mobile: 910-258-2644
About Jason Britt
---
As a member of the Armed Forces, I enjoyed working with people, and accomplishing goals as a team. Working with Farm Bureau is very similar to that. I work with people and their families to help accomplish certain goals and objectives. Throughout the process, I try to help these families achieve their personal goals.
Accomplishments
Served in the United States Marine Corps from 1996 to 2002 active and reserve
Worked for Pepsi Bottling VEntures in the Sales Dept.
Contracted with Farm Bureau in May, 2004.
Education
Graduated from Lumberton Senior High School
Associate Degree in Business from Robeson Community College