Richmond County : Liles Agency
---
925 Rockingham Rd
Rockingham NC 28379
910-997-5671
8:30am–5pm Mon-Fri
Welcome to your local Farm Bureau Agency.
We are a team of insurance professionals dedicated to protecting what matters most to you and your family with quality products designed to meet all your insurance needs. Local people serving right here in your community.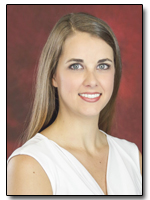 AGENCY MANAGER
Christian Liles
910-997-5671
Email Me
My Profile
Saving more money is a good start for creating financial stability, but it's not enough. What if you were suddenly gone and your family had to manage on their own?

If you have adequate life insurance coverage, your family would be OK financially. But if you're one of the tens of millions of Americans who has little or no life insurance, how long would it be before life would become a struggle for your family? It's hard enough dealing with the emotional pain of losing a loved one.

You don't want your family's emotional struggles to be compounded by concerns about money. Lets Talk Today.