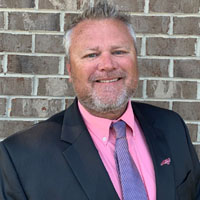 Bobby Owens - Agent in Archdale, NC
---
Street Address
102a Bonnie Pl
Archdale, NC 27263
Office Phone: 336-434-6550
About Bobby Owens
---
I am honored to be with Farm Bureau. I was born and raised in Randolph County and have strong ties and trust in the community. I am grateful to be able to help and serve the community that has always been here for me and my family, and I am proud to raise my own here in the community.
Accomplishments
YMCA Ys men board member, serving the local community helping raise money and promote programs for our youth.
President of HOA
Quality award for life insurance, helping clients fulfill their individual needs.
Proud Dad to two wonderful boys whom will also be raised in Randolph County!