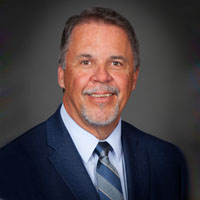 Stephen Garren - Agent in Mills River, NC
---
Street Address
325 Fanning Fields Rd
Mills River, NC 28759
Office Phone: 828-684-6363
About Stephen Garren
---
My commitment as a Farm Bureau agent will be to earn my policy holder's trust and respect by listening to their needs and providing them with the service they expect. Sharing information to help them make informed decisions that will protect their families and assets for years to come. The benefit of working as an agent for Farm Bureau is the ability to touch lives and make a positive impact on my community. I would like to be your local, personal agent.
Accomplishments
My wife Tina and I have 5 children between us, 3 great boys and two wonderful daughters. We are about to add our first daughter-in-law in January 2010.
Member of First Baptist Church in Hendersonville, NC
21 year employee of DuPont in Cedar Mtn, NC
Multiple award winner in automotive sales.
Education
Graduate of West Henderson High School
Attended Blue Ridge Community College