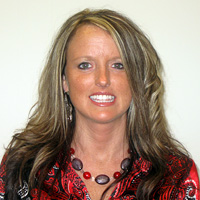 Shelby Kernodle - Agent in Greensboro, NC
---
Street Address
3311 Burlington Rd Ste A
Greensboro, NC 27405
Office Phone: 336-375-6606
About Shelby Kernodle
---
I am very excited and proud to be a part of a company that I truly believe in. In my twelve years of prior legal experience, I have handled many serious personal injury claims that involved minimal insurance coverage. I decided to pursue my career with Farm Bureau because I want to educate my clients on the importance of having the proper insurance coverage to protect them and their family. I know first-hand that Farm Bureau is the best insurance company when it comes to taking care of their clients and handling claims. I look forward to helping you with all of your insurance needs.
Accomplishments
Proud mother to my amazing son, Blaze.
Key Note Speaker at High Point University's New Student Orientation in 2008.
Recipient of the High Point University John D. Hampton - Outstanding Senior Award.
More than a decade of experience in the legal field.
Education
Bachelor Degree in Business Management at High Point University, Cum Laude