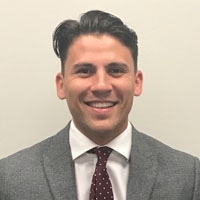 Peyton Jones - Agent in Creedmoor, NC
---
Street Address
2537 E Lyon Station Rd Ste 101
Creedmoor, NC 27522
Office Phone: 919-528-4443
Mobile: 601-575-9888
About Peyton Jones
---
Having been a child whose father was a Farm Bureau Insurance Professional, I learned the joy of seeing peoples way of life protected. As my father before me, I look forward to serving, building relationships, and treating individuals with the honesty and care they deserve. Thank you for taking the time to consider me as your agent.
Accomplishments
College Football and Baseball Signee.
Active member of Stello Church as Next Steps Administrator.
Education
High School Honors Graduate.
Completed Associate Degree with three years of education in Kinesiology.