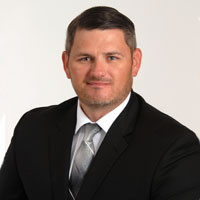 Jason Jones - Agent in Oxford, NC
---
Street Address
110 New College St
Oxford, NC 27565
Office Phone: 919-693-3151
About Jason Jones
---
As a native of Granville Country, my life consists of three things: God, Family and My Career. As your Farm Bureau Agent, my mission is to protect your home, vehicles and personal property. More importantly, I want to protect your standard of living and the ones you love through the products and services I can provide. Not only do I want to be your agent, but I want to be your friend and someone you trust.
Accomplishments
Started my career as a Farm Bureau Agent in 2005. Mulitple Award Winner - Million Dollar Ring, Spring Fling, Sportsman and President's Club.
Married to my wife Jennifer. Active member of Sharon Baptist Church.
Sigma Phi Epsilon, held positions of VP of Finance and Recruitment.
LUTCF Professional Designation - 2012
Education
J.F. Webb High School in 2001.
Barton College in 2005 with a B.S. and major in Business Administration. Minors in Religion, Philosophy, and Economics.