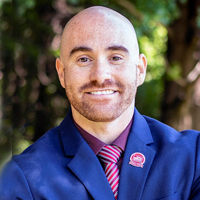 Kevin Limon - Agent in Clemmons, NC
---
Street Address
1455 River Ridge Dr
Clemmons, NC 27012
Office Phone: 336-766-9099
About Kevin Limon
---
Doing the right thing and helping people is why I am a Farm Bureau Agent. I chose this profession because I take pride in protecting my clients' most valuable assets. I have the capability to be the most important person to someone at some of their toughest moments in life; and I take that very seriously. I am here to meet all of your insurance needs. "Helping YOU is what we do Best!"
Accomplishments
Honorably served in the US Army from 2012 - 2016
Missionary Service annually for 18 years to all parts of Mexico.
Lived in Mexico for a year where I served as a Physical Education Instructor for a Christian Orphanage.
Education
Bachelors Degree in Exercise Sports Studies
Collegiate Soccer Athlete