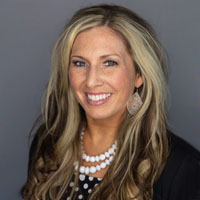 Casey Schmid - Agent in Currituck, NC
---
Street Address
2834 Caratoke Hwy
Currituck, NC 27929
Office Phone: 252-232-2277
About Casey Schmid
---
My goal as a Currituck County native and Farm Bureau Insurance Agent is to provide you and your family with the protection you need and the quality service you deserve. I look forward to being your agent of choice for all your insurance needs.
Accomplishments
2005 & 2007 President Club, 2006 & 2008 Olympics, 2008 Sportsman's Winner
2006 & 2007 AllStar Winner
Member of National Association of Insurance and Financial Advisors (NAIFA) and President of Local Association 2008 - 2009 & 2009 - 2010
Working towards my FSS and LUTCF designations
Education
Graduate of Currituck County High School.
Attended Tidewater Community College and Christopher Newport University.