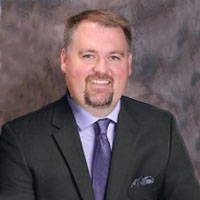 Chad Parris - Agent in Conover, NC
---
Street Address
802 Conover Blvd E
Conover, NC 28613
Office Phone: 828-464-2806
About Chad Parris
---
I always wanted to have a career where I can make a difference in peoples lives and I found it at NC Farm Bureau. I am the go-to person for ensuring your family is secure should an unforeseen event happen. When a claim occurs, the last thing you want to worry about is am I covered adequately. As your agent, it is my job to design an insurance plan that meets your needs and cover the things that matter most! Well take a personal approach and meet to get to know each other so that I can understand your risks. We will look at your unique needs and draft policies that are a specific fit for you; then walk you through the options so you can make informed decisions for your family. I have been protecting families since 2008. I would love to meet your family and tailor an affordable insurance plan that will protect your family. Please give me a call so I can help you today.
Education
BS Industrial Chemistry, Minor: Mathematics
Western Carolina University Go Cats!