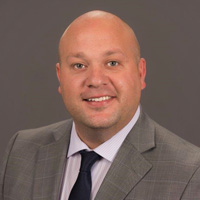 Bradley Killian - Agent in Conover, NC
---
Street Address
802 Conover Blvd E
Conover, NC 28613
Office Phone: 828-464-2806
About Bradley Killian
---
My goal is to make sure you are prepared for any situation life enters. I take pride in helping each of you with your specific needs, as I look at every person as if it were myself or my family. When you leave my office, you will feel at ease and have a better understanding on all your insurance policies. I want to help you protect not only yourself but your loved ones now and in the future.
Accomplishments
6 year licensed NC multi-line insurance agent.
Proud Husband to my wife Jamie and father to daughter Trinity.
Specializing in relocations to Hickory, Newton, Conover, Claremont & surrounding areas.
Education
2003 Bunker Hill High school graduate
LR University