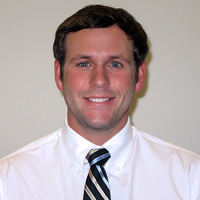 Corey Thompson - Agent in Beaufort, NC
---
Street Address
1624 Live Oak St
Beaufort, NC 28516
Office Phone: 252-728-4710
About Corey Thompson
---
Provide a service that can benefit the lives of individuals while building professional, trustworthy, honest relationships with my clients and fellow co-workers. My main objective is to help assist anyone I can and improve the livelihood for as many people as possible. I am excited about my career with the Farm Bureau family and to be one of your Agents in Eastern North Carolina.
Accomplishments
Recognized by the Rotary Club of America in Carteret County as a Paul Harris Fellow for serving the community in and around Eastern NC.
Four-year letterwinner for the East Carolina University baseball team.
Drafted in the 32nd round by the Chicago White Sox in 2012 and played in the Minor League system for a few years.
Education
Majored in Business Management
Graduated from East Carolina University