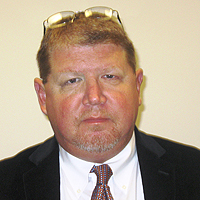 Bradford Link - Agent in Lenoir, NC
---
Street Address
824 Lower Creek Dr Ne
Lenoir, NC 28645
Office Phone: 828-754-8821
About Bradford Link
---
Helping my clients achieve their goals financially and then protecting that success is my biggest strength. It is my mission to educate and enlighten my customers about the products and services that I have to offer through NC Farm Bureau. It is my goal to use these products to protect my clients and their families so that the unexpected is a little more bearable.
Accomplishments
I have over 26 years in business and sales experience.
I was a financial advisor for over 10 years. As a financial advisor, I managed all aspects of my clients' financial needs including wealth, retirement, business, and estate planning.
Most recently I was a sales manager for two auto dealers.
I have always been active in the community and church, including coaching youth sports for many years.
Education
Graduated in 1989 from the University of North Carolina at Chapel Hill with a BA in Economics.