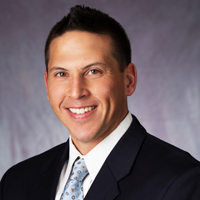 Rico Guillen - Agent in Morganton, NC
---
Street Address
100 Dixie Blvd
Morganton, NC 28655
Office Phone: 828-437-0411
About Rico Guillen
---
As your Farm Bureau Agent, I will work hard to exceed your expectations by providing exceptional service and support. With an array of insurance products and services, I am equipped to protect your most valuable assets and provide you with the information necessary to make educated decisions about the risk of loss. When sudden tragedy and loss effect you and your family, the protection and security insurance can provide is PRICELESS.
Accomplishments
Husband to Kristy, father to two beautiful girls, Gabriella & Isabella
Voted Best of Burke - Insurance Agent 2015
American College Designations Earned- CLU, FSS, LUTCF
NAIFA- National Association of Insurance and Financial Advisors Member & Leadership in Life Institute Graduate- LILI 2013
Education
Virginia Tech - Marketing Management B.S.
Gardner Webb University- Master of Business Administration M.B.A.