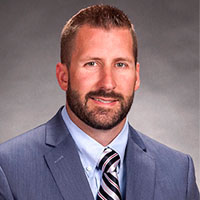 Nathan Davis - Agent in Taylorsville, NC
---
Street Address
655 Nc Highway 16 S
Taylorsville, NC 28681
Office Phone: 828-632-3135
About Nathan Davis
---
I will keep Christ first in my life and reflect the love Christ has shown me to others I serve. I look forward to working with each client to provide the proper protection for their current situations and needs. I hope to build lasting relationships with my clients and provide the service they expect from this great company.
Accomplishments
Married to my wife, Lauren, with 2 beautiful children, Kensley and Jaxson.
Active Deacon, serving at East Taylorsville Baptist Church.
Little League Baseball Coach.
Education
AAS Degree through CVCC with 3.5 GPA
Graduate of Alexander Central High School