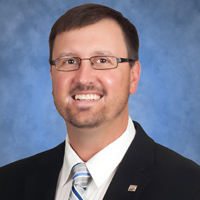 Marchael Bullard - Agent in Graham, NC
---
Street Address
800 N Main St
Graham, NC 27253
Office Phone: 336-226-2477
Mobile: 336-509-0338
About Marchael Bullard
---
I believe that proper planning and preparation can ease many problems we face in life. It is an important goal of mine to help my clients ensure that they and their loved ones are taken care of in the wake of any unfortunate events, from that of a minor car accident to an unfortunate death. I cherish the opportunity to work with my clients and I look forward to continue helping people prepare for lifes uncertainties.
Accomplishments
Having the privilege and responsibility of being a husband and a father.
Masters of Arts in Religion, Summa Cum Laude.
Education
Liberty University, Masters of Arts Religion
Liberty University, Bachelors of Science