Wake County : Watkins Agency
---
2809 Spring Forest Rd Ste 101
Raleigh NC 27616
919-850-2077
8:30am–5pm Mon-Fri
Through our association with NC Farm Bureau Mutual Insurance Company, Southern Farm Bureau Life Insurance Company and BlueCross BlueShield of North Carolina, we will provide quality products to protect your property and liability uncertainties, secure your family's financial future, and protect your assets from catastrophic health care expenses.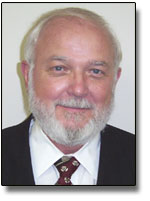 AGENCY MANAGER
Jerry Watkins
919-850-2077
Email Me
My Profile
Did you know that Life Insurance is the only thing you can't buy when you need it? Don't leave your family with just the memory of your Million Dollar Smile, leave them with your legacy. Make sure you are prepared for their future. Call our office today to set up a Comprehensive Review. It will make all the difference.

Is your payment due and you remembered at 2 am? You now have two more options! For Automated assistance please call: 1-800-584-1143
OR
Check out our website where you can manage your account online!

Do you have a new driver? Call our office to receive your DL-123. This form certifies that your new driver has liability insurance and it satisfies the proof of insurance required by state law. You will also want to discuss the premium associated with adding a new driver to your policy, there may be some options to offset your new cost. Give us a call! Let's set up a review!