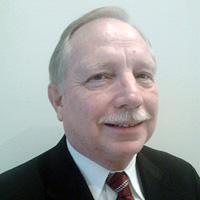 Paul Simpson - Agent in Belmont, NC
---
Street Address
26 E Woodrow Ave
Belmont, NC 28012
Office Phone: 704-825-5433
Mobile: 704-674-0434
About Paul Simpson
---
I have always been a people person, one who cares about others. Being in the financial services industry has allowed me to help many individuals and families. This meshes well with my priorities in life; my faith, my family and Farm Bureau. Farm Bureau has allowed me to help people more than ever by the vast portfolio that we have. I am proud to serve my current clients and I look forward to helping many new clients.
Accomplishments
Many years of management experience in Textile Manufacturing
15 years experience in the Financial Services Industry
As an Agent and Manager with Western & Southern Financial Group, I attended many leadership sales meetings and was the recipient of many awards.
Education
Attended Greensboro Bible College
Attended American College