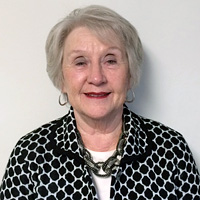 Dean Johnson - Agent in Kenansville, NC
---
Street Address
308 N Main St
Kenansville, NC 28349
Office Phone: 910-296-1486
Mobile: 910-290-1319
About Dean Johnson
---
I have been in the insurance industry for 31 years. I have worked in most areas of the insurance industry with different agencies and companies. I have been dedicated to providing good service to my clients. My years of experience have helped me tailor the right policies for my clients and their families. Be it auto, home, life, health, long term care, annuities or commercial insurance needs, I would like to do the same for you.
Accomplishments
Member of Warsaw Presbyterian Church
Past President Warsaw Chamber of Commerce (1st lady president)
Active in longest running Veterans Day Celebration in the nation
Active in most community projects
Education
Graduated top part of class from high school. Some college credits.
Have been to various insurance classes, courses, etc.