Caldwell County : Lane Agency
---
593 Main St
Hudson NC 28638
828-726-0682
8:30am–5:00pm Mon-Fri
Welcome to the Hudson Farm Bureau Agency. Our goal is to protect what matters most to you and your family with quality products designed to meet all your insurance needs. Local people serving your needs right here in your community. Call or come visit our staff of Insurance Professionals who are ready to help you today.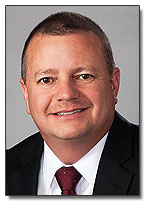 AGENCY MANAGER
Richard Lane
828-726-0682
Email Me
My Profile
The town of Hudson held its annual Butterfly Festival on May 5th and The Caldwell County Hudson office showed its support by sponsoring a dunking booth to raise money for the Hudson Elementary School Help Fund. The Farm Bureau of Hudson raised $517.00 that will used to provide educational assistance to students at the school.

Further donations to the fund can be made by contacting Mrs. Stella Helton at the Hudson Elementary School.

You can now pay your bills in our office, over the phone, or online. Check out our new Customer Portal. You can update your mailing address, phone contact information, or email your questions to your agent through links from this site. This is just another way that North Carolina Farm Bureau Mutual Ins. Co. is striving to stay connected and provide better customer service to our members. Log in or click the Register Now link to your right to get started.

When was the last time you had an insurance review with your agent? It is recommended that you review your policies with your agent annually to ensure adequate coverage for all your insurance needs. Many things can change in one year. Call us today to schedule your free confidential insurance review, (828)726-0682.